Pourquoi proprioyacht.ca?
Ce site est dédié aux yachts d'une valeur de $1 million et +
Ce site web est la propriété des courtiers de Ita Yachts Canada inc.
Pour vendre ou acheter.
NOUS INCLUONS

Annoncer sur Proprio-Yacht.ca et sur Proprio-Bateau.ca avec un référencement google.
Annoncer sur YachtWorld.com, le site le plus consulté en Amérique du Nord pour les bateaux d'occasions.
Obtenir une analyse et des conseils pour la fixation du prix du yacht.
Obtenir des informations sur les yachts en compétitions avec le vôtre.
Consulter des courtiers d'expériences à votre service, habitués à évoluer dans un contexte international.
Obtenir grâce à nos courtiers l'accès à un vaste réseau de contacts afin que votre yacht profite d'une exposition maximale.
Vous ne trouvez pas le yacht qui vous intéresse ?
Confiez-nous le mandat de le chercher pour vous, ici, au Canada ou aux États-Unis !
Que ce soit pour un yacht de marque Benetti, Azimut, CRN, Ferretti, Riva, Pershing, Sunseeker, Princess, Sanlorenzo, Feadship, Lurssen, Marquis, Sunreef, Mangusta, Leopard, Mondomarine, ou autre, nous avons l'expertise nécessaire pour conclure une bonne transaction.


---
Why proprioyacht.ca?
This site is devoted to yachts that are worth $1 million or +
To sell and buy
INCLUDES

Advertisement of your listing on Proprio-Yacht.ca and on Proprio-Bateau.ca with Google referencing.
Advertisement of your listing on YachtWorld.com, the most visited web site in North America for used boats.
Provides you with an analysis and recommendation for a competitive selling price.
Analysis and recommendation for a competitive selling price.
Consultation with experienced brokers.
Access to a large network of contacts through brokers so that your boat receives maximum global market exposure!
You haven't found the boat that fits your criteria?
Entrust us with the mandate to locate it for you, here or in the USA !
Whether it is a SEARAY, MARQUIS, PRESTIGE, AZIMUT, MERIDIAN, REGAL, CRUISERS YACHTS or any other brand, we have the necessary expertise to provide you with the best transaction possible.


EVENTS/ÉVÉNEMENTS: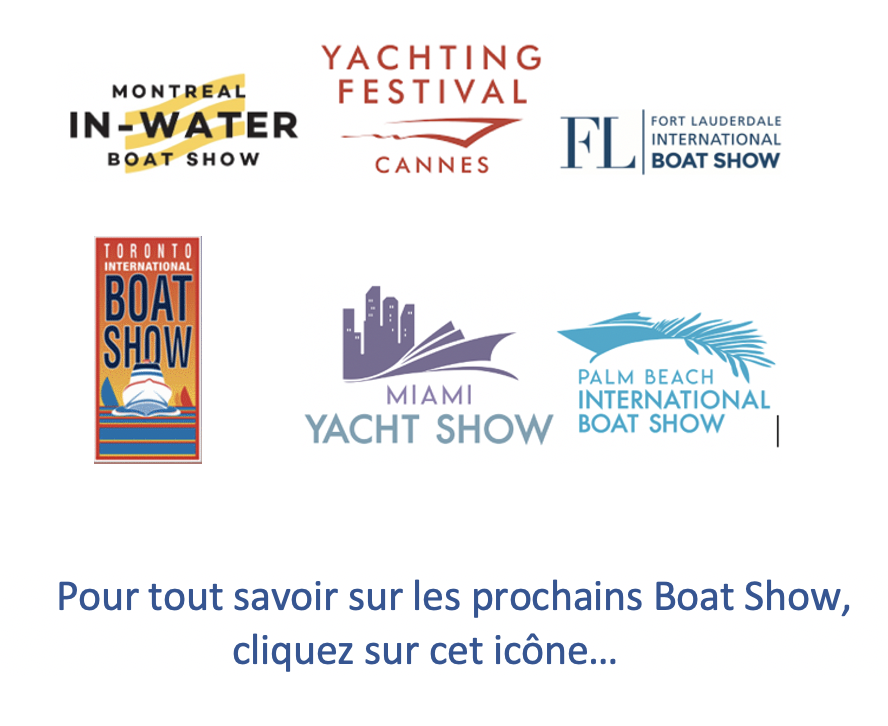 Clicquez pour visionner des articles se rapportant au nautisme
Click to view articles on boating